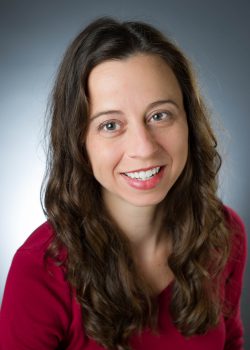 Power and Professionalism in Health Care
July 12, 2018
Susan Chimonas, PhD, is a sociologist at the Center for Health Policy and Outcomes at Memorial Sloan Kettering Cancer Center in New York City. Combining policy analysis and surveys with focus groups, interviews and other qualitative methods, her research on conflict of interest has explored transparency's potential for ensuring public trust and driving positive change in the health care system. She is a recent winner of the John A. Benson, Jr. Professionalism Article Prize for her article "Bringing Transparency to Medicine: Exploring Physicians' Views and Experiences of the Sunshine Act."
 "I'm trained as a sociologist in qualitative and mixed-methods research. My training also emphasized post-modern—in particular Foucauldian—analysis, exploring the ways in which language, culture and other social practices create and justify inequalities. I'm interested in how power operates through language and story-telling.
After completing my PhD, I became involved in health care research, focusing on physicians' ties to pharmaceutical manufacturers. Topically, it was a big shift, but all my sociological training was still relevant. Take the story—still common in medicine—that doctors are not influenced by gifts from industry. To effectively challenge that, we must tell a different story—why gifts matter. I also came to appreciate that health care is a microcosm – whatever is happening in the world, you will find it in medicine. For example, the conflict between conservative and liberal philosophies crops up as the tension between health care as market good versus a common good. And power is everywhere: Health care systems can reinforce inequalities, or push back against them.
All this makes professionalism so vital and relevant. With any topic in health care services or policy—whether you're trying to improve health care delivery or outcomes, or make policies more effective, or make the interaction between physicians and patients work better—you're inevitably going to be dealing with something that touches professionalism. It comes down to how we make medicine work as a human endeavor.
This became especially clear to me last year, when I joined Peter Bach's Center for Health Policy and Outcomes at Memorial Sloan Kettering Cancer Center. The thread of professionalism runs through all of our projects. For example, with Andrew Briggs and Anna Kaltenboeck, we are exploring a method for including patients' concerns and priorities in payers' decisions about which treatments to cover. With Victoria Blinder, we are working to understand and address why Chinese women in the U.S. are at exceptional risk for job loss following breast cancer treatment. With Deborah Korenstein and Allison Lipitz-Snyderman, we are testing the effectiveness of different arguments (stories) for persuading clinicians to reduce overuse, from financial costs to patient harms. Every project speaks to professionalism in some way.
To come full circle, I see professionalism as a language for telling stories about medicine's roles—hero, villain, bystander—in the struggles patients face. It gives us a vocabulary— "patient welfare," "resource stewardship," "social justice," and so on—for communicating about what matters and what is at stake in complex issues like inequality and other social problems. It's a simple but powerful language for telling stories that are as urgent today as ever before."