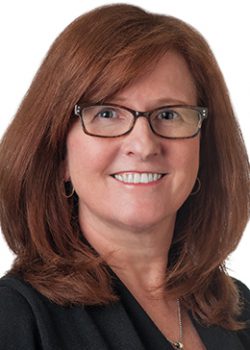 Marianne M. Green, MD
July 2, 2019
Dr. Green, board certified in Internal Medicine, is Vice Dean for Medical Education at the Northwestern University Feinberg School of Medicine.
Over the course of her career, she has led several education initiatives, most recently as Administrative Leader for the Competency-Based Education Initiative, and has received numerous awards and honors, including the Harvard Macy Fellowship for Assessment in Medical Education and the George H. Joost Outstanding Teacher Award. Dr. Green is also an inaugural member of the Feinberg Academy of Medical Educators. In addition to her academic roles, Dr. Green directs patient care at the outpatient General Internal Medicine Clinic. She has authored multiple papers related to undergraduate medical education and is a reviewer for several medical journals.
Dr. Green serves as Chair of the Board of the Directors for the American Board of Internal Medicine. She is a member of the ABIM Council and previously served as Council Director. She is also a former Chair of the ABIM Internal Medicine Board. Dr. Green is on the Liebman Scholarship Selection Committee for Northwestern University.
She received her medical degree from the University of Illinois, Chicago School of Medicine and went on to complete her internship and residency at Beth Israel Hospital, Harvard Medical School.