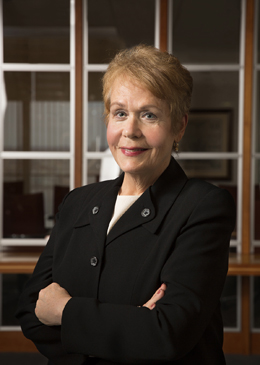 Jackie Judd, Chair
December 18, 2015
Ms. Judd spent decades in journalism, reporting for ABC News, NPR and most recently, the PBS NewsHour. Throughout her career, Ms. Judd covered health care and social policy issues, politics and major international events – including the Tiananmen Square protests and Eastern Europe after the fall of the Berlin Wall.
She has been recognized with many awards, including national Emmys and an Edward R. Murrow Award. Ms. Judd also spent a decade at the Kaiser Family Foundation focusing on health policy communications and training journalists in countries with emerging AIDS epidemics. Today, Ms. Judd is a communications consultant specializing in the non-profit sector.
She frequently moderates events and conferences and holds public speaking and Ted Talk workshops. Ms. Judd is Chair of the ABIM Foundation Board of Trustees and often serves on advisory committees in the health policy arena.