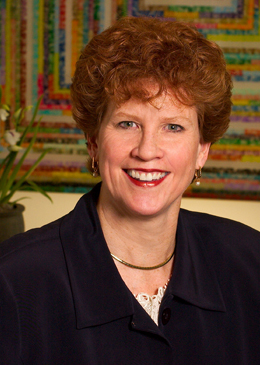 Elizabeth A. McGlynn, PhD, Immediate Past Chair
December 18, 2015
Dr. McGlynn is Vice President for Kaiser Permanente Research and Executive Director of the Kaiser Permanente Center for Effectiveness & Safety Research (CESR). She is the senior national executive leader for Research in Kaiser Permanente.  In this capacity, working with the National Research Council, she provides program wide leadership for research in Kaiser Permanente, coordinates the development and implementation of national research strategy, oversees and supports research administration throughout Kaiser Permanente, represents and communicates about Kaiser Permanente Research internally and externally, and works with national and regional leadership to promote Kaiser Permanente Research and assure its contribution to improved care for Kaiser Permanente members and improved health in the communities we serve.  She is also responsible for the strategic direction and scientific oversight of CESR, which is designed to improve the health and well-being of Kaiser Permanente's members and the public by conducting comparative effectiveness and safety research and implementing findings in policy and practice.
Dr. McGlynn is the Principal Investigator for the Kaiser Permanente-led PCORnet clinical data research network, PORTAL and serves on the PCORnet Executive Committee.  She is an internationally known expert on methods for evaluating the appropriateness and quality of health care delivery. Dr. McGlynn has also led major initiatives to evaluate health reform options under consideration at the federal and state levels. Prior to joining Kaiser Permanente, Dr. McGlynn was the Associate Director of RAND Health and held the RAND Distinguished Chair in Health Care Quality.  She received AcademyHealth's Distinguished Investigator Award in 2012.
Dr. McGlynn is a member of the National Academy of Medicine. She is the chair of the American Board of Internal Medicine Foundation Board of Trustees and chairs the National Advisory Council for the Agency for Healthcare Research and Quality, chairs the Institute for Healthcare Improvement's Scientific Advisory Group.
Dr. McGlynn received her bachelor's degree in international political economy from Colorado College, her master's degree in public policy from the University of Michigan's Gerald R. Ford School of Public Policy and her PhD in public policy analysis from the Pardee RAND Graduate School.