Addressing Distrust by Embracing the Four Dimensions of Trust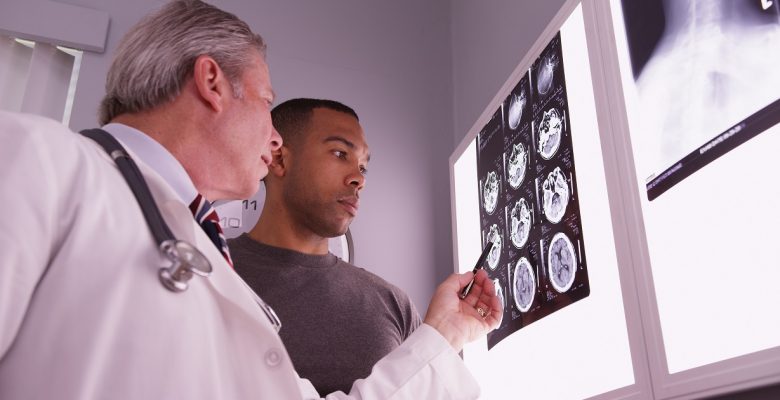 June 9, 2021
It's no surprise that trust at all levels – between a patient and their physician; the health system and the people it serves; and physicians and the systems in which they practice – is necessary for the U.S. health care system to deliver the high-quality care all patients deserve. But it's the unfortunate truth that the health care system has not always exhibited or warranted trust. The system has historically failed – and in some appalling instances directly harmed – people of color. And individual health care decisions — such as those related to vaccinations — have become increasingly politicized in recent years.
To address these examples of distrust, and many more, in May 2021 the ABIM Foundation launched its Building Trust initiative with the goal of fueling conversation, conducting research, and collecting and widely distributing promising practices that help increase trust between patients, providers and other health care stakeholders.
But before the launch we had to define trust, which I attempted in my last blog post. At the same time, we also had to introduce the different dimensions of trust, or what we're calling the four "Cs:"
Competency: Your organization delivers services competently, reliably and consistently, delivering on what you promised.
Caring: Your actions demonstrate that you "care about me" and that you have compassion and empathy for me as a person.
Communication: Your communication shows me that you know me, respect me and humanize me.
Comfort: Your organization makes me feel safe, you treat me fairly, and I feel a sense of belonging.
Our goal is to identify behaviors that are associated with enhanced trustworthiness within health care organizations, which provide signals of the "four Cs." For example, if caring is important to trust, what structures could be put in place that signal "We care about you" and "We know you?"
So far, 45 organizations have described actions they take to promote trustworthiness in their communities. The submissions are rich – they include an overview of how the trust-building practice or program works, the historical need for the practice, details about effectiveness and scalability, and, most importantly, answers the question: "How does this build trustworthiness?" We're calling these submissions Trust Practices.
Each Trust Practice example below fits under one (or more) of the four "Cs:"
While each Trust Practice example includes one or more signals from the "four Cs," dimensions of trust can also be a design feature. For example, Ariadne Labs' TeamBirth care model uses dry-erase boards to embed communication into their program design to aid in better birth outcomes. The physical practice of filling out the board ensures that communication is intentional and effective at producing trustworthy care.
We hope to bring research to the forefront, learn more about these trust practices and their relationship to trustworthiness, and ultimately work to improve health care. I encourage you to read more examples of Trust Practices on our website and let us know how you and your organization are promoting trust by submitting a Trust Practice, conducting your own trust practice challenge and/or facilitating conversations with leadership about how to improve the trustworthiness of the organization.