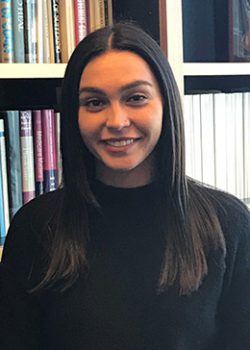 Kate Carmody is a Program Associate at the ABIM Foundation. In this role, she assists the Choosing Wisely® campaign and the ABIM Foundation Forum.
Prior to the ABIM Foundation, Ms. Carmody worked at Atlantic Health System's Morristown Medical Center as a Health Educator in the community health department. Other past experiences include public health research and outreach work with the West Africa AIDS Foundation, as well as research and communication coordination with the College of Charleston Women's Health Research Team.
Ms. Carmody received her bachelor's degree from the College of Charleston. She later graduated magna cum laude from the University of New England, completing her capstone at the New Jersey Chapter, American Academy of Pediatrics.