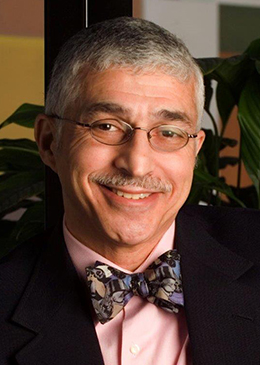 Dr. Sepúlveda, a board certified internist, is an IBM Fellow and elected Member of the National Academy of Medicine. He is managing principal of CLARALUZ LLC, which provides advisory, counseling, analytics and project related services in health and health systems, data, analytics and related technology.
Dr. Sepúlveda previously served as Vice President of Health Systems and Policy Research for the IBM Corporation. Prior to that, he was Vice President of Integrated Health Services at IBM and led health policy, strategy, health benefits and operations, occupational health and well-being for IBM globally.
Dr. Sepúlveda received his medical and master of public health degrees from Harvard University. He earned a bachelor of arts degree, graduated magna cum laude from Yale University, and completed residencies in internal medicine at UCSF Hospitals and occupational/environmental medicine at the National Institute for Occupational Safety and Health. He completed a fellowship in internal medicine at the University of Iowa Hospitals and Clinics, and also served as an Epidemic Intelligence Service Officer at the U.S. Centers for Disease Control and Prevention. Dr. Sepulveda serves on the boards of the ABIM Foundation, the National Academy of Medicine's Board on Children, Youth and Families, the New York Academy of Medicine and the Council on Health Research for Economic Development.